By Ross Evans
So first of all what does that mean?
Creating your own university experience is one of the most commonly misunderstood principles of university life you may encounter. I say this because so much pressure is put on universities to deliver student experiences up and down Scotland and with students expecting more every year and as student life changes, how can you as a student help create your university experience to be the best it can possibly be?
At this point, I must state that my thoughts are my own and have in no way been influenced by any university body or person, or student. My thoughts are my own built-up of my own personal philosophy which has helped me create a meaningful life with my family and I hope if this blog finds you that it helps you to discover what will make your university experience the most memorable time of your life. Anything you want in life comes with a price and this blog will have some work for you to do but I know that if you take just 20 minutes to do what I say it will absolutely be worth it.
If you have been keeping up with the news recently you will have seen university students are looking to cancel courses as universities aren't giving them what university life promises mainly due to Covid 19 and the need for online learning PLUS a constant need for face to face classroom learning as with learning, in order to fully learn it is best to be emersed in a learning environment which students right now aren't getting.
Now let's explore that for a minute because sometimes as students, parents, people we forget that we can create experiences in our own lives. I think we need to connect with that again. If we cast our minds back to 2 years ago, that is when the pandemic came along and brought not just Scotland but the world to a halt. Overnight most of the world was shut down and for so long we've had nothing to do, nowhere to go, told we can't see friends and family, told to get vaccinated, told to get a vaccine passport, and told and told and told and told. after being told what to do for so, so long we've almost forgotten we have the ability to decide what we want to do and what experiences we want to have in our lives.
So you might say Ross, that all sounds great but how do I do that? OK first of all university can only do so much for you. Look! It is a building with walls with good people and you are there to learn. It is of course more than that, there are events and clubs and unions and many other things which are all great but what will make your university experience even better are the experiences you build around the university.
I've been helping students for 10 years+ now and when (I ask what have you designed your student experience to look like) about 7/10 times I get a puzzled look and then a response of pubs, bars, and nightclubs which aren't bad things and absolutely enjoy yourself in Scotland but they don't have the depth or any lifetime real emotional moments that stay with you for life. So, for now, let's rewind quickly and if you have only just applied to university then you're in the right spot but if you are currently at university pretend for now to go back to when you had just applied to your chosen university. You're excited and you're waiting for your offer letter to come in the post and day after day you hope it comes and it still doesn't come and then you think maybe they have forgotten about me? So you check chat forums and see what the deal is and if anyone has got theirs and nobody does and!
And now is the time to start planning and creating your own university experience. This is the time to start planning your journey into what you want your experience to be! In the state when you are excited, this is the time to start putting the story into place. Now here comes what to do and this is the work I was talking about earlier in the blog.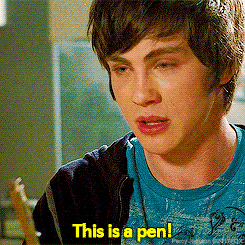 Number -1. Grab a pen and paper
Number -2. start to research places and plan your experience
Number -3. The list might change and that's OK.
What I want you to do is think about all the things and experiences you would like to do in Scotland and make a list of 12 absolute musts that you cannot miss out on when you are here. If possible do at least one a month if you can squeeze in the time and if you can bring friends along for the ride.
So what does that look like?
What is on your list?
An old firm match with Rangers and Celtic? Official Celtic Football Club Website | celticfc.com
Maybe just your first Subway ride? Subway | SPT | Strathclyde Partnership for Transport
A trip to Edinburgh/ Edinburgh Castle
Paintball? West Glasgow Paintball - Best Paintball in Scotland | Delta Force
A weekend in loch Lomond? #LetsDoNetZero - Loch Lomond & The Trossachs National ...
Bunjee jump? Titan Crane Bungee Jump Glasgow Scotland UK
Visit Monuments? THE 10 BEST Scotland Monuments & Statues - Tripadvisor
Cineworld? Cinema Listings For Glasgow - Renfrew Street - Cineworld
Visit Inverness Visit Inverness Loch Ness: Plan Your Holiday, Break or Day Trip
Quad biking Quad Biking Glasgow - Action Adventure Activities -
Scotland is waiting for you! It's not a university experience. There is only YOUR experience.
Experiences create moments
Moments create memories
Memories create lifelong relationships.
I know you are going to do great things and I'll see you in the next one.
To you.